Acquisition Assistance
FOR FACTORY-NEW AIRCRAFT
TAG's knowledge and experience in negotiating with major aircraft manufacturers gives our clients a significant advantage when purchasing a factory-new aircraft. We will work closely with you to ensure that all aspects of the acquisition are conducted in your best interests, and even advise on the selection of options, equipment and maintenance programs.


Throughout the production process, our Aircraft Acquisition Services will send its specialists and technicians to the manufacturer in order to verify that each stage of the aircraft's construction has been carried out correctly and to your detailed specification.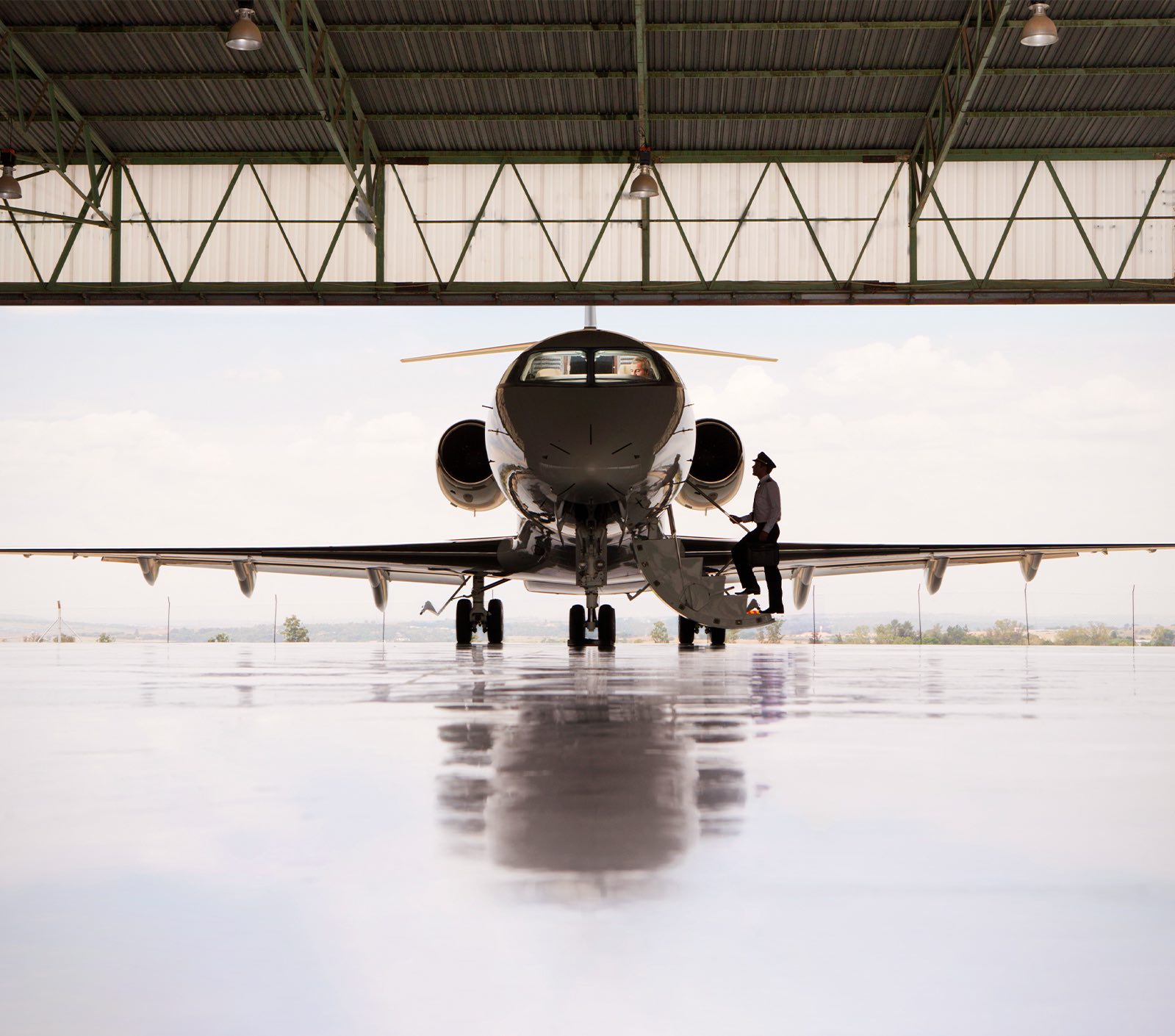 Depending on your requirements, our involvement includes:
A preliminary discussion to define your needs and expectations.
A search and comparison report on each aircraft option available, highlighting and prioritising your specific requirements.
Sample flight plans and performance information of the aircraft using commercial operating conditions.
A comprehensive budget, including a maintenance schedule, type of operation and third parties charter revenue if applicable.
Negotiation on your behalf.
Connection to our extensive network for all corporate structure and financing advice you may need.
A complete follow-up service, from the completion process to the delivery of your new aircraft.
5 Key Reasons For Choosing TAG
TAG's knowledge of the business aviation market is second to none, so you can rest assured that all our analysis, reports and advice are authoritative and impeccably sourced. We will provide an unbiased view of all potential aircraft available to purchase and will alert you to any possible complexities involved with their acquisition.
02
Market Knowledge And Opportunities
Thanks to our global network and unique position within the industry, we have privileged access to information about current and future aircraft availability on a worldwide basis. Our transparency is total: we have no partnerships or agreements with other interested parties, nor any conflicts of interest.
You can rely on TAG's teams of specialists and selected partners to provide you with impartial technical assistance and advice throughout the purchase process and represent your interests in the follow up of your future aircraft's PPI or its completion. Whether the aircraft you are buying is pre-owned or factory-new, TAG will be there with you all the way, guaranteeing your complete peace of mind.
04
A Long Term Relationship
Whilst, some aircraft brokers are only interested in one-off aircraft sales; TAG offers you an ongoing partnership with one of the most professional and respected organizations in the industry. Amongst the services we can provide are aircraft management, full maintenance, potential charter revenue, handling and even crew training.
05
A Unique, Bespoke Service
Purchasing a jet aircraft is a uniquely personal business, which should be implemented according to your individual needs. Instead of offering preset packages, the TAG Acquisition Services team will tailor the assistance they provide to meet your specific wishes and expectations.
Consult with our expert to get a customised solution for your private aviation needs.